All products of our company are subject to permanent quality control, which ensures precise and flawless results.
Quality management manual and corresponding work instructions guarantee a consistently high quality level of our products. The whole company works according to the valid guidelines of IATF 16949, ISO 9001, DIN EN ISO 14001, DIN EN ISO 50001 as well as DIN ISO 45001.
We comply with all customer specifications without compromise and to the highest standard. This is one of the strengths of our company.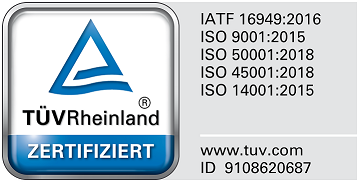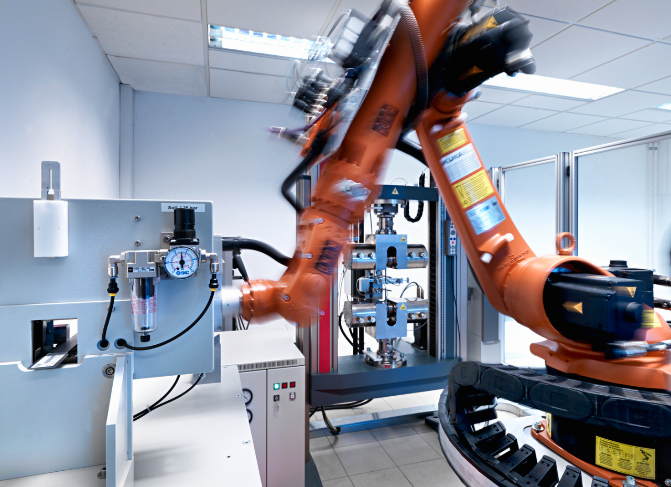 Even before an order is placed, the customer receives qualified, technical advice and support from members of our support team. Material selection based on the application - fine tuning - is crucial for customers. Becker has many years of experience in combining slitting and cut-to-length programs to optimize the use of starting material.
We carry out all material tests in our modern laboratory. For the determination of mechanical parameters, we have a fully automatic tensile testing machine at our disposal. This is supplemented by a fully automatic specimen feeding system. Sample preparation is carried out with state-of-the-art tools and machines. In addition, we determine the chemical analysis values by means of spark spectrometry as well as the coating layers, zinc coating thicknesses and roughness values.
BECKER ALUMINIUM-SERVICE: ADVANTAGE DUE TO MATERIALS AND QUALITY MANAGEMENT
Becker brings the same materials and quality management systems to Aluminium that have proven successful over decades in the steel sector. Each aluminium strip is subject to entry and exit controls that not only assess all customer-relevant specifications such as mechanical properties, the alloy's chemical composition and roughness measurements, but also monitor and evaluate surface lubrication online. 
BECKER ALUMINIUM-SERVICE: DEDICATION, KNOW-HOW AND INNOVATION
Our employees make the difference. The professional advice, customized service and efficient process logistics that our Bönen site provides are the key to successful partnerships.
With our new plant technology unique in Europe, we have established ourselves as a leading innovative service centre for industrial and automotive applications.
Our claim is permanent progress in terms of product quality, flexibility and process efficiency.