You want to make a difference? How about a million tons of steel? Material for projects that make our world a better place to live and our industries more sustainable. What if you make the difference? Without you, nothing moves at all! In our teams you will find the best conditions and tons of exciting challenges. Take a look at our job exchange or find out more about our company here.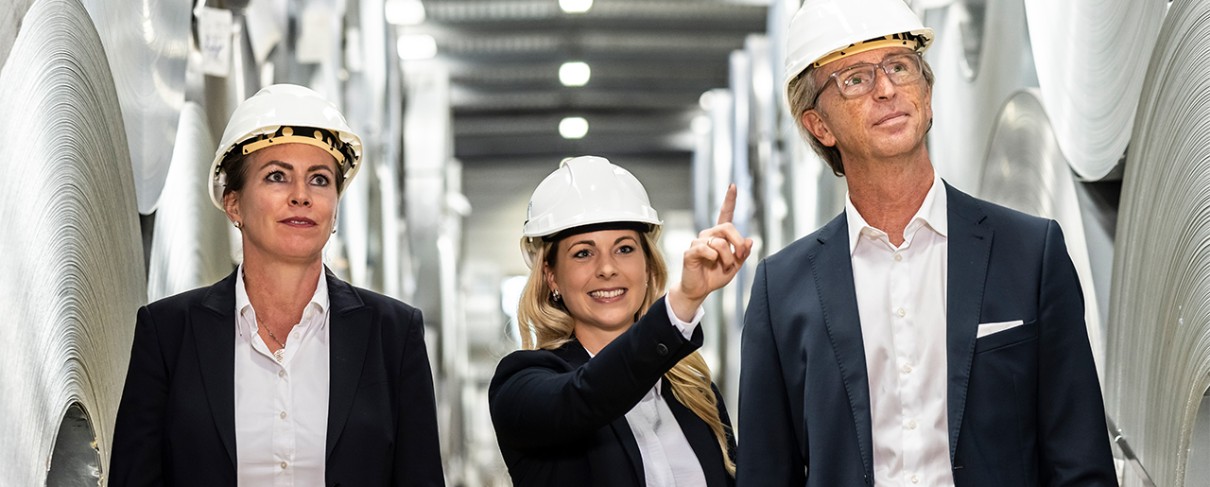 Grow beyond yourself and qualify for our talent program. Here you will develop your leadership personality. You will identify your success factors and learn to grow with challenges and receive regular feedback. First-class international career opportunities are open to you in the globally active Klöckner Group.
Do you need security and the ability to plan? But still the flexibility to shape your everyday life and free time? We pay you fairly and support you and your family wherever we can. With us, you can work hybrid hours - as long as your job allows it, of course. In production, you can also plan your shifts at short notice and benefit from shift bonuses. Performance-based bonus payments can regularly increase your income.
Compensation model
Including Christmas and vacation bonuses/special payments, which are an expression of our appreciation
Health promotion
Preventive health checks by the company doctor - Vaccinations - Massage and sports offers
Technology
High-quality, state-of-the-art workplace equipment
Family
Allowances for marriage or birth of a child
Retirement benefits
Various, attractive pension schemes (pension fund/VWL, etc.)
Vacation
A collectively agreed vacation entitlement of 30 days annual vacation
Supplementary health insurance
Discounted supplementary health insurance (without health check)
Support fund
Financial assistance in emergency situations covered by the Peter Klöckner Support Fund
Continuing education
We consider the personal development of all employees to be elementary for the economic success of the entire company, which is why we offer a comprehensive training and further education program as well as language courses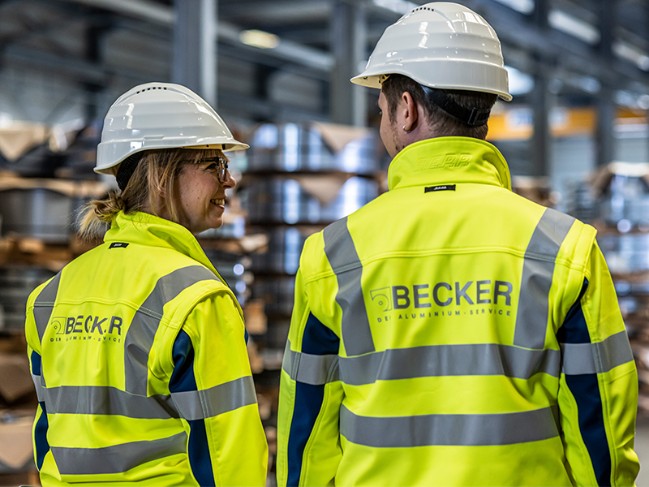 The world of work is turning faster. Technologies, materials and know-how are constantly changing. With us, you will always be up to date with the latest technical developments. Continue your education with us, work on your skills.
At Becker, you can take part in training courses free of charge not only on a regular basis, but also during working hours - both digitally and in person. You also get exclusive access to a constantly expanding database of videos and podcasts. In this way, you can obtain information on materials and products easily, quickly and flexibly.
HEALTH AND OCCUPATIONAL SAFETY - SAFETY 1ST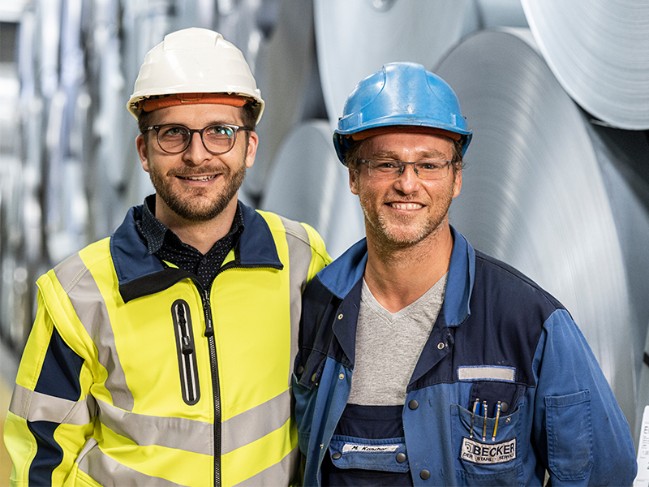 We want you to return home healthy. That's why safety is our top priority. At the workplace, we provide you with hearing and eye protection free of charge. We will provide you with an allowance for workplace glasses.
Take advantage of our health and fitness offers. Take part in the "moving break" or our digital sports courses without any complications. We offer regular health checks and vaccinations. You can also take out attractive supplementary health insurance through us.
Are you new to the team? Our onboarding makes it easy for you to get started. In the first few days, you will meet the management and contact persons from all central departments. Together with other new employees, you will experience your start with us and get to know us and our strategy. We are colleagues! This means that we work well together, support each other and treat each other as equals. See for yourself.
Now you are right in the middle of things, at the pulse of the metal and steel industry, part of a company that lives sustainability. It's great that you're joining us on the road to becoming the best in Europe. We look forward to your impetus, your ideas and your creative energy.