BECKER – A KLÖCKNER COMPANY
As a subsidiary of Klöckner & Co SE, Duisburg, one of the world's largest producer-independent steel traders, Becker Stahl-Service is one of the largest service centers in the flat steel sector in Europe and supplies its customers with a wide range of top-quality flat steel grades on agreed dates. The company is actively shaping the path to a sustainable steel industry. With a large inventory and the use of state-of-the-art digital and automation systems, Becker has earned a reputation as a reliable partner in the flat steel industry. With around 500 employees at its headquarters in Bönen, Becker supplies 1 million tons of steel, stainless steel and aluminum annually.
Welcome to the experts for flat steel and strip steel in the heart of Europe. Becker delivers top-quality steel, stainless steel and aluminum within 24 hours - flexibly and quickly. How do we manage that? We uncompromisingly check the quality of every single product. We know what you need and when. Because our ordering service is optimally tailored to you and maximally efficient. We have everything in stock. Transporters leave our production facility every minute and are on their way to you. And: we love our job and do it with precision and passion. That's why Becker is part of Klöckner, one of the world's largest producer-independent steel and metal distributors. And a brand that is standing for reliability and top quality since around 70 years.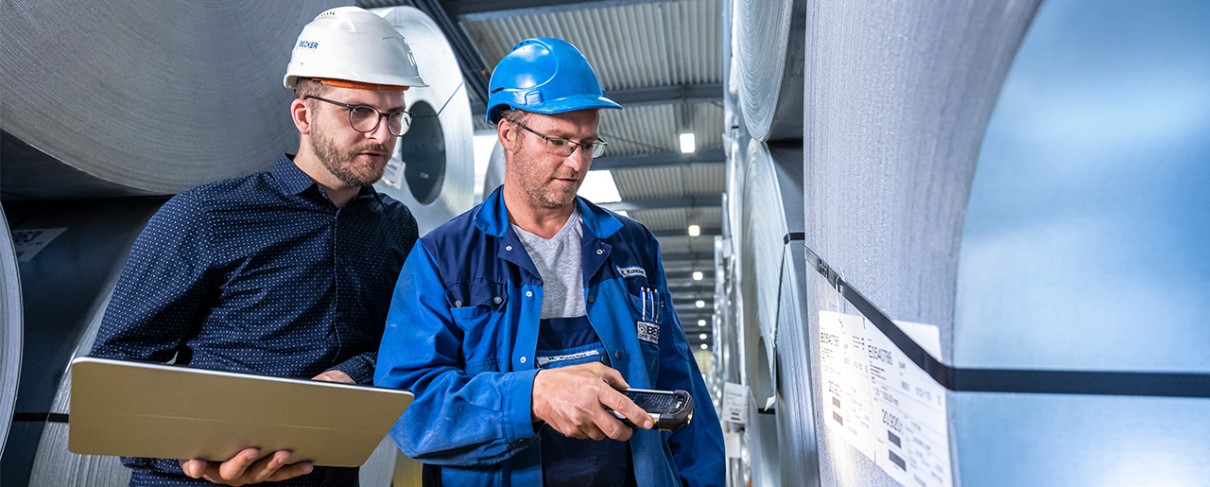 We have set out to become the largest digital platform for steel in Germany and one of the most important service centers for steel, stainless steel and aluminum in Europe. It goes without saying that we stand by our responsibility. In plain language: Our Green Steel enables our customers to move into low-emission production.
We move you. Around 80 percent of cars in Germany contain steel and aluminum from Becker. You'll also find our products in buildings, bridges, elevators, ceilings and walls, to name just a few examples. And we move agriculture and keep your household running. Innovation is not possible without our materials. That's why, for decades, we have been not just a partner for our customers, but an integral part of their operational processes.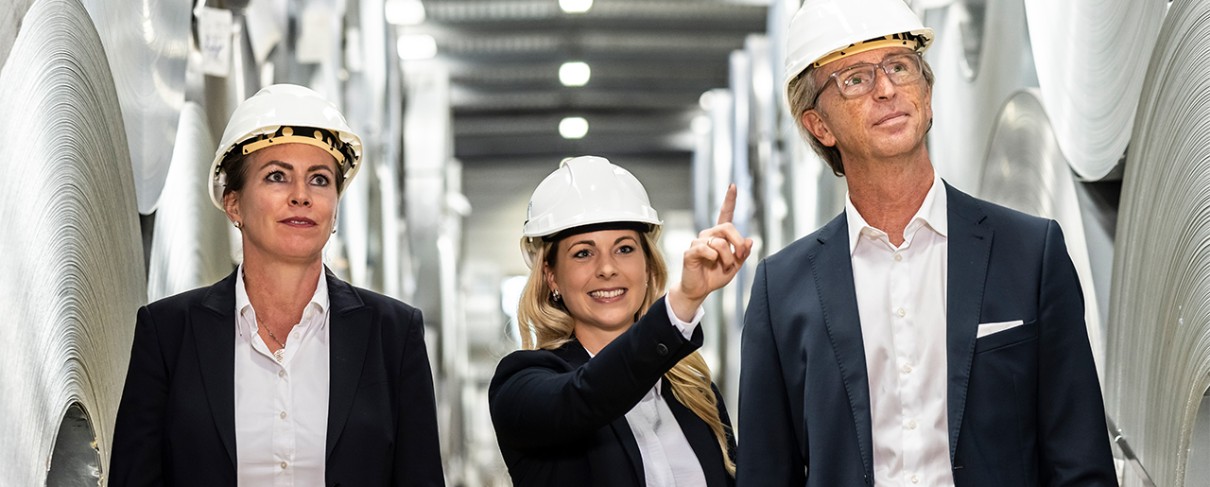 Along the way, each and every one of our employees counts. Their qualifications, motivation and team spirit are the engines that drive us. That's why we promote talented individuals who are given excellent opportunities for international development at Becker and all the companies in the Klöckner Group, and who are given the opportunity to continue their education with us. We treat each other as equals and with respect. New Work is standard for us. With flexible working hours, family-friendly structures, hybrid work options, our own attractive remuneration structure and bonus payments, we are an employer that knows how to make work fun.